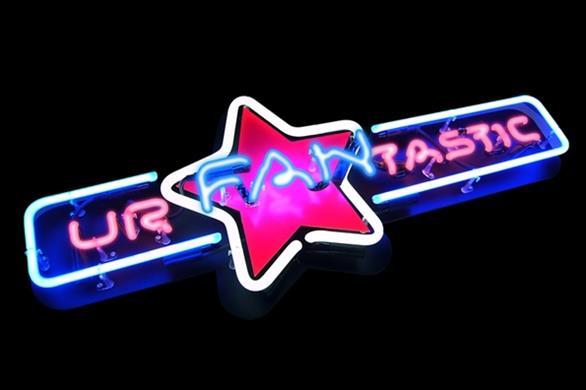 After months of design, R & D, cakes and trips to north london neon manufacturers – The urFANtastic has completed beta phase and has been finally unveiled in the press.
It is essentially a new social networking site dedicated to music fans – the fans – not us have already set up a Susan Boyle Fan Club!
urFANtastic.co.uk is a partnership of FMX, Fremantle's new media division, and All-Leo a digitial agency that moderates numerous artists website forums. It is being promoted through these sites and as well as social networking communities including Twitter, Facebook and MySpace.
The site is also designed to allow its users to compete with one another in championing their favourite music acts and propel themselves and their idols to the top of the urFANtastic charts.
Point 35 spent many hours developing the branding initially to help get the idea off the ground – eventually realising the the most honest and ultimately best way of making the logo convey the look and feel of neon – was to do just that – have it made out of neon.